About Us
Meet the Team
PMI Prince William is a full service real estate asset management company that provides professional community and association management. We provide homeowners associations and community associations with the highest quality property management services using state-of-the-art technology to keep them informed of how their investments are doing in real time, while providing tenants of these properties real time access to maintenance requests and billing.
PMI Prince William is dedicated to providing our clients with excellent customer service by maximizing the profitability of the community or association while staying within set budgets. At PMI Prince William, we make association management, manageable!
Our office is locally owned and independently operated. We are part of a larger franchise that has been perfecting and changing the association management industry for over 20 years. The experience PMI has gained worldwide… truly reflects within our service offerings on a local level.
The key to our success is not only providing prompt, friendly and professional services to association representatives and their community owners, but also understanding that your HOA is an important asset in your community's future as well as ours.
Julie Hebdon, CMCA©, AMS©, PCAM© President and Owner
Julie joined the PMI Prince William as a thirteen-year veteran of the common interest community (CIC) management field. Prior to joining the industry, she served as an enlisted member of the United States Marine Corps, worked in the field of bookkeeping, operated a small home-based business and served as president the board of directors of her homeowners' association. Through her role on the board, immediately following transition from developer control, she quickly learned the ins and outs of management from a volunteer perspective. Shortly after the fulfillment of her elected term, she was invited to work at the small management firm that managed her association. She started with a small portfolio of properties and quickly found fulfillment in aiding these volunteers with the demands of keeping the business affairs of the community running smoothly.
Her experience ranges from working with a portfolio of homeowner's associations to working as an on-site general manager dedicated to serving a single association. Julie focuses on positive communications, customer service, contract negotiation and management, budget development and implementation, risk management, facilities management and collaborating and coordinating with other industry professionals to meet the day to day business objectives of her client associations.
Julie believes strongly that her success in the industry lies in the quality of relationships she forms. She uses her active listening, technical and professional skills to empower homeowner association boards, committee leaders, residents and associates to problem solve, effectively plan and implement best management strategies.
Julie is a member of the Washington Metropolitan Chapter of the Community Association Institute and has earned her CIC industry certifications with the Community Association Managers International Certification Board (CAMICB) and the Community Association Institute.
Her personal interests include reading and doting on her four small dogs. She also enjoys spending time with her husband of 27 years and her three adult children.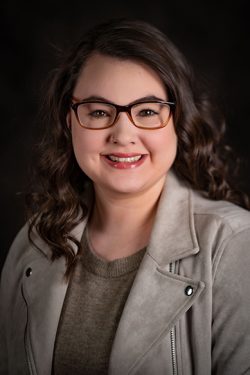 Erin Aguilar, CMCA©, AMS© Community Manager
Erin Aguilar joined the PMI Prince William team in June of 2017.
In addition to her Bachelor of Science in Psychology from James Madison University, Erin brought over five years of customer service experience through a diverse retail and real estate background. This experience taught her that the most important facet to any working relationship is good communication.
Since joining the team, she has earned her CMCA and AMS designations and is on track to earning her PCAM© designation.
Erin manages all aspects of a portfolio of communities in the Fredericksburg, Stafford, Dumfries, Woodbridge, Manassas, and Centreville areas.
Her personal interests include reading, yoga, and spending time with her three cats. She enjoys traveling with her husband and spending time at home with her family.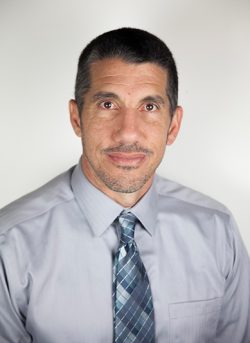 David Peschio Owner
David Peschio is an owner at PMI Prince William office and the owner of a PMI location in Richmond Virginia. Dave's Real Estate and life experiences, along with local Virginia values, join together with our national success formulas for maximized asset value.
Since Graduation from Virginia Tech, Dave has proven his zeal for success by founding and growing his own real estate development company into a resounding success. He has been managing rental homes since the mid 1990's.
In addition to his dedication to achieve a successful property management company, Dave is active in numerous church and school activities. His time is spent at many school and sporting functions supporting the kids. He also is the proud father of his son who attends Virginia Tech and daughter who attends High School